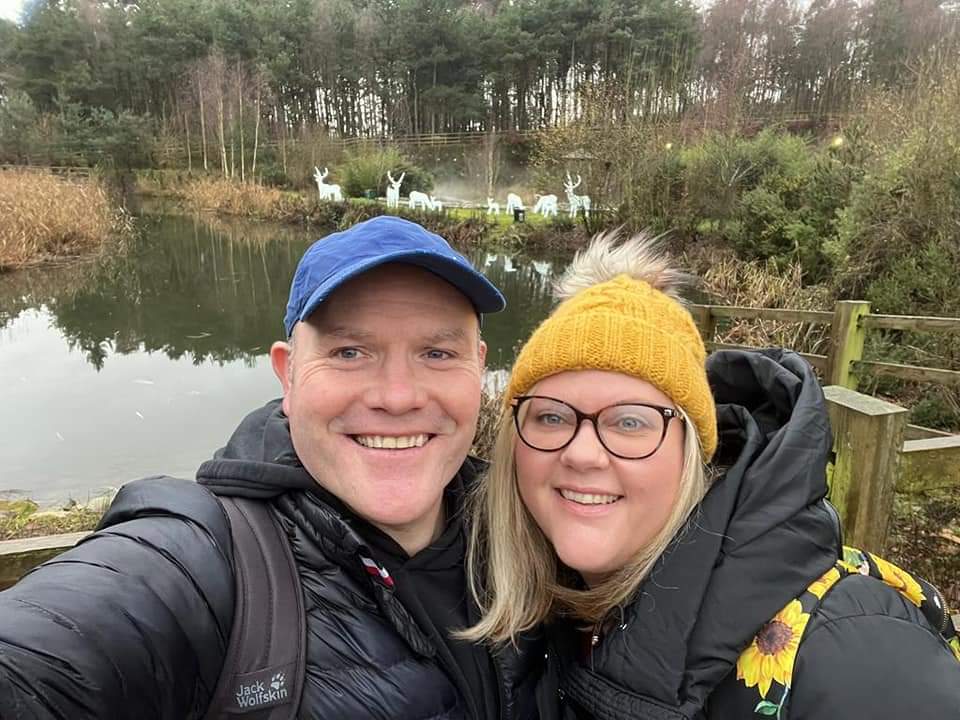 Vicky and her husband Martin have been fostering with their local authority Maethu Cymru Gwynedd since 2016. During the time they have been foster carers, they have played a key part in ensuring the best possible outcomes for the children they have cared for and have seen children returning to their birth parents and a baby going through to adoption.
They are now providing a stable and loving home to two foster children, ages 11 and 6, on a long-term basis and the family have recently welcomed a newborn foster baby into their home.
Vicky shares her story of how it all began to how their faith and families have played such a vital role in their fostering journey.
I just knew I wanted to be a foster carer, one day
Vicky's interest in foster care began when she worked for the Sure Start programme, a government funded initiative supporting families with young children under the age of 4.
"I worked alongside a lot of foster carers during that time, and I was always in awe of them," Vicky said. "I had such a great amount of respect for them for how committed they were to the children, and they just melted my heart. I knew quite early on in my career that I wanted to be a foster carer one day. It was part of my life plan.
When I first met Martin, I was open and honest from the start about my desire to be a foster carer, regardless of whether or not we had children of our own. Luckily, he shared my vision and had a really positive memory of fostering after growing up with friends who were cared for by foster carers. He was used to seeing children coming and going and making new friends."
As Christians, the signs from God were all around us
Shortly after Vicky and Martin got engaged, Vicky moved to Bangor from Aberdare to join her husband, who is a Vicar, and started working for Action for Children, working with vunerable families and children on the edge of care.
"It just made me realise more and more that I could be a foster carer and I wanted to make a difference to the lives of these children. I had a lovely upbringing as a child and I wanted to give back what I experienced as a child to those less fortunate.
When my contract with Action for Children went part time in 2015, it felt like the right time to really start looking into becoming foster carers and start the process.
Around that time also, I read a really inspiring article about local foster carers and it really sparked my interest again. After reading that, there were just signs everywhere – fostering was coming at us from so many different directions, like it was meant to be, at that time in our lives.
Martin was studying Theology in Liverpool Cathedral at the time and I remember ringing him whilst he was in Liverpool Train Station, and as we were talking about fostering, he looked up at a huge billboard was starring him in the face, saying 'Could you Foster?' And he just said, "well, yes".
For us as Christians, these were all signs from God that we should be pursuing it. Everywhere we turned, there was something to do with fostering around us. It had been knocking on our door for quite a while! So we took the plunge, registered our interest with Gwynedd Council and that was the start of our fostering journey!"
It is an intrusive process for a reason
Vicky and Martin were approved as Foster Carers in March 2016 and Vicky took the decision that she would leave her job to focus on fostering, even though they were very much in it together.
"The assessment process is really intrusive and certainly puts you though your paces, but it is what it is for a reason and we just went with it. It was very thorough and I felt that our social workers had come to know us well by the end of the assessment process, which is the whole point of it."
The first call…
Opening your home to your first foster child can be an exciting, but daunting time. It is a big leap into the unknown and for Vicky and Martin it meant adjusting from being a couple to being foster parents to two young children – overnight!
"Shortly after we were approved as foster carers, we had a phone call one morning to say that there were two young sisters coming to stay with us that afternoon! I'll be honest – it was terrifying and for the first month, my feet didn't touch the ground! When I look back at that time, I think I was just living on adrenaline.
But the two little girls adapted straight away, and it took my breath away at how resilient they were. They just got on with it! We put a routine in place from the start and we had a close relationship with their birth mum throughout the time they were with us."
You need to be flexible
Fostering is an opportunity to make a real difference to children in your local community. It means different things – from overnight stays to something longer-term. It needs people with different backgrounds, skills and experiences. So what are the personal skills and attributes that Vicky considers most essential to succeed when fostering and to help others decide if life as a foster carer is suitable for them?
"I think one of the main things that you need to be is flexible as things change all the time in fostering. You'll get unexpected situations thrown at you so you need to be able to remain calm, even though you may be crying inside!
You also need to be patient, caring and kind with a passion for children, and you need to be able to give them your time."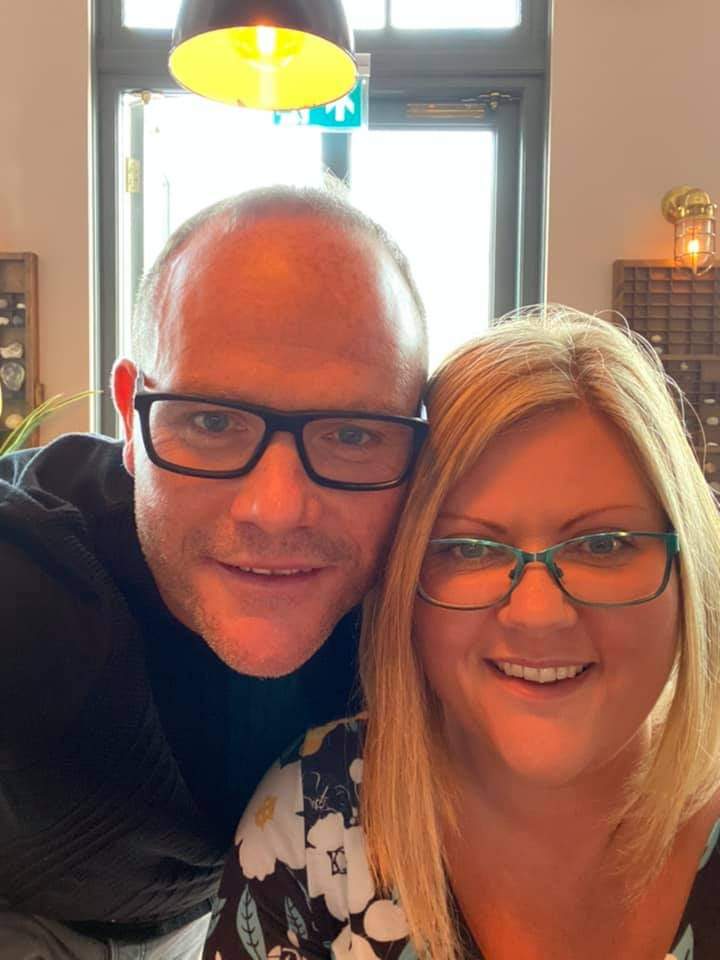 Get a routine in place, from day one
"My biggest piece of advice would be to put a routine in place straight away, from day one, and stick to that routine – set mealtimes, bathtimes, story times, bed times. These children have never had that consistency in their lives before. They need structure and feeling that they are in a safe place, and not have to worry about when they'll get their next meal.
I stick to a routine, even at the weekends, for at least the first year. Of course as they settle and become older, we will let them stay up later at the weekends, but during those early days, a structured routine is so important."
They aren't ours to keep, they are ours to cherish.
Fostering can provide some children with a permanent home, but other children move on – back to their birth families or to be adopted. Saying goodbye to a foster child is one aspect of fostering that many people may find difficult but as Vicky explains, everyone finds their own way of coping.
"Saying goodbye never gets any easier, and each child that leaves you takes a little bit of your heart with them. You invest everything in these children and they will always be a part of you, and you're part of their journey.
It hurts and I cry my heart out when they leave but no child is yours forever, whether they are your birth child or not. They make their own way in life.
They aren't ours to keep, they are ours to cherish.
When people say to me that they couldn't foster because they couldn't let them go, I will always try and explain that we have been an important part of their journey and they've had a better outcome than what you'd ever hoped for them.
I can't be sad about seeing children reunited with their families. There is always an end goal, and that's what fostering is all about.
Of course, I miss them, but you have to remove yourself and your feelings and just focus on what is best for these children and their futures.
My way of dealing with the loss is I spring clean my house! I put the music on and I cry away as I clean! Or we will sometimes go away for a little holiday. You just seem to cope, in your own way."
We will always be there for them
According to The Fostering Network, maintaining good relationships with former foster carers can matter more than anything else for children who have been in care. All children need to understand their past and to build confidence in their ability to sustain relationships in the future.
"When it's possible, we will keep in contact with the children who have come and gone from us. Our level of contact with them ranges, but it's mostly from a distance via social media messages, photos and birthday cards.
We still see the baby who went on to be adopted and he is having the most amazing life, which is lovely to see.
We've been a big part of these children's lives so it's always so nice to see how they develop and progress. The families are so grateful for what we did for their children and they know that we are still around if they ever need us."
Walk a mile in their shoes and never judge
At Foster Wales, we welcome foster carers from all different faiths and ethnicities and we are proud to celebrate the diversity of our foster carers and the skills and experience that they bring.
"As Christians, we are taught not to judge, and as foster carers, we have compassion for the birth parents. You can never understand another person's experience until you've walked a mile in their shoes.
We never push our religion onto the children, it just kinds of weaves in to how we raise our children to be kind, caring and loving, and to treat others how they want to be treated. We are always open about our religion with the birth parents and ask their permission to to take the children to church. We will respect their wishes either way, not that it has ever been an issue, yet.
We say prayers with the children at bedtime as we think that's just a really nice way to end the day more than anything – just to reflect on the day and be thankful for the time we've had together, and to think of people less fortunate than us."
Amazing support network around us
Having access to their own personal support networks made up from family, friends and through their local community connections can be really important to foster carers, which is something that Vicky is keen to recognise.
"We've always had the support that we've needed from our team in Gwynedd. I am never afraid to ask for help when I need it, and I will always speak up for us as foster carers and for the children in our care. You have to be an advocate at the end of the day.
But it's not just about the support you get from the fostering team, it's about making friends with other foster carers too. Meeting up with other foster carers for a coffee and being able to talk frankly about what's going on and supporting each other. Having a good connection with other foster carers is vital.
It's also not just about us being foster carers. Our whole family have opened their arms and their hearts to the children that we foster, and they treat them like any other member of the family.
They are there on their birthdays. They are there at Christmas. They are there to do nice things with them.
It also means that we never have to send our foster children for respite care as we have that support network around us. The children gain a whole extended family, not just us as their foster carers.
Without the amazing support of our family, it would no where near be as easy and it is really important that we recognise the families of foster carers too – from the grandparents to the aunties, uncles, brothers and sisters."
Seeing them flourish
Like with most things we do in life, fostering comes with highs and lows. There can be challenges and frustrations along the way, but equally incredible moments of joy and achievement.
"The main highlights for me is seeing the children achieve milestones and develop their own personalities. Seeing them grow in confidence once their basic needs are met.
It's that transformation from the scared, vunerable child that has not been cared for that then flourishes once they've got consistency, boundries and a good routine at home.
Seeing them going to school and making new friends. Watching them learn to ride their bikes. Seeing them happy and comfortable in themselves.
I am one of those parents who cries their eyes out in school concerts because I am so proud of them. It breaks me every time when I see what they have achieved."
"I love my life Vicky"
"Something that will stay with me forever is my eldest foster child saying to me, competely out of the blue in the car one day, "I love my life Vicky".
It had been a tough few weeks and those words just melted my heart.
That is why we do it. That is what it's all about.
We are so blessed to be a part of these children's lives. They are just so precious."
Could you foster with your local authority?
If you live in Gwynedd, contact Foster Wales Gwynedd and a member of our dedicated team will be in touch for a friendly, no obligation conversation to help you decide if fostering is right for you.
If you live anywhere else in Wales, visit Foster Wales for more information and to find your local authority fostering team.