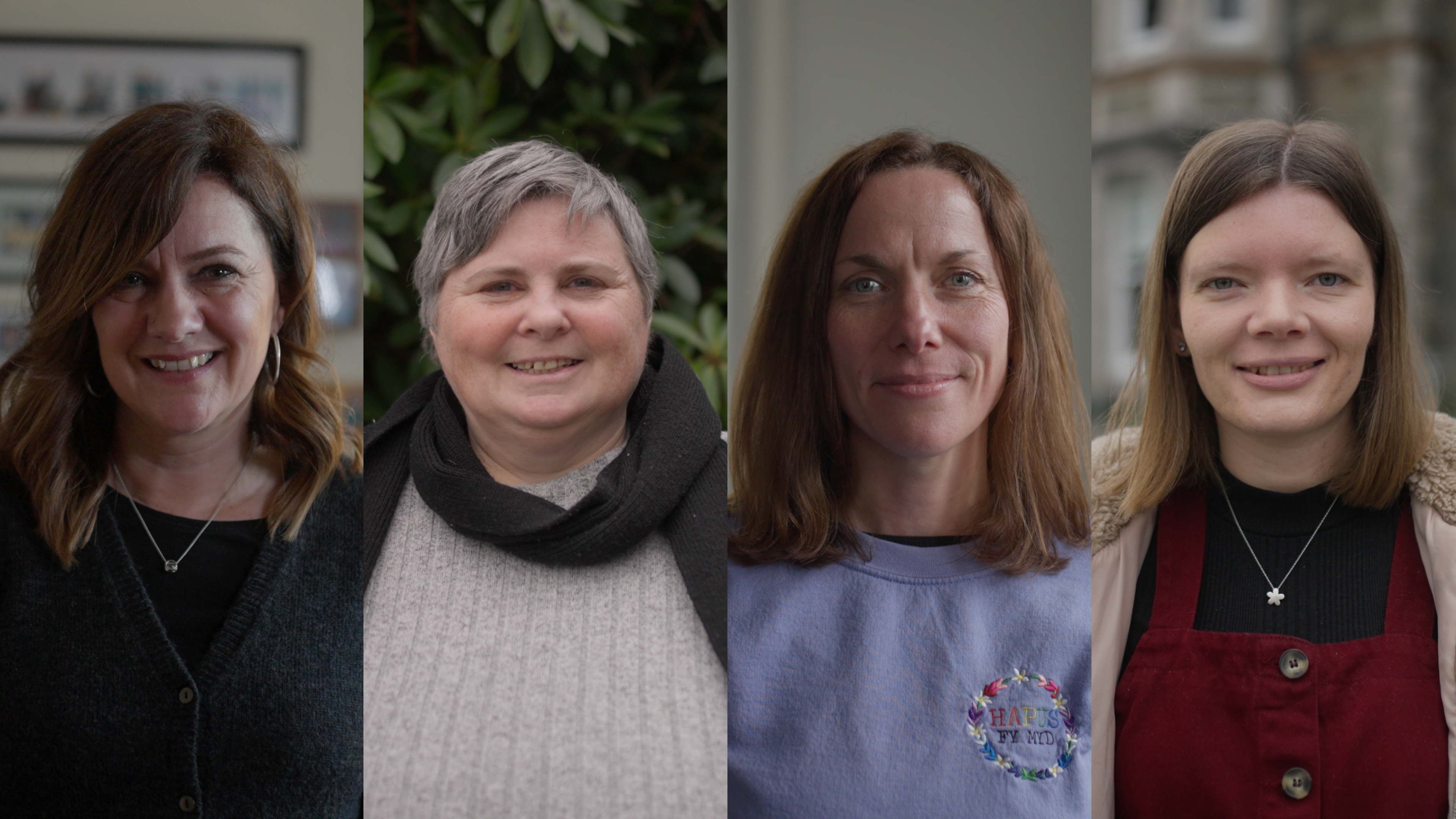 OVER the last two years, families across the country have been hit hard by the impact of the pandemic.
With people not able to see loved ones, schools being closed and lines of support difficult to access, communities across Wales have found other ways to support one another during these most testing of times. This is even more true for fostering families.
To highlight the amazing relationships that exist in the foster care community in Gwynedd, we spoke to a close-knit group of our foster carers in Bala, some of whom became carers when the pandemic was at its peak. Sian, Esyllt, Angharad and Meleri (pictured, L-R), talk honestly and emotionally about the importance of the support of their fellow carers during the lockdowns, and the children who arrived during that time.
Meleri, 29, decided to open up her heart and her home to care for children and young people in the last 18 months. Meleri became a foster carer with Foster Wales Gwynedd in 2021.
"I was approved as a foster carer during the lockdown, which meant that I could provide respite care for other local foster carers. The Foster Wales Gwynedd team have been there whenever I have had any questions or whenever I felt that I needed the support or to debrief after the child has left.
"I'd encourage people to foster with their local authority. The support that you get is brilliant, and it also means that the children can remain in their local communities, which is what we need for every child."
Meanwhile Sian is an experienced foster carer of 19 years. Along with the Gwynedd Foster Wales team, Sian now supports new foster carers in the local area.
"Here in Bala, we're really blessed to have such an amazing group of foster carers in the area. All different ages, some doing respite, and others doing it full time. It's all about having a group of different people with different skill sets. I really feel we've got that here in Bala and if you're enthusiastic, you can enthuse other people as well.
"During the pandemic, having that community of other foster carers around you became even more important. We really stepped up as a group of friends.
"One of the things I love about being a foster carer in Bala is that the children are grounded and they feel part of the community, and they've got people looking out for them. That helps them feel more secure and it helps with their development. It also helps them to grow up as responsible members of a community. We all need to feel that we belong, and that we belong to something."
Angharad talks emotionally about the arrival of a child during lockdown. "A girl came to stay with us. It was mid-winter and she had no shoes and only a light, coat. We didn't know she was coming until that afternoon, so I sent a quick WhatsApp message to the other local Foster Carers asking, 'Does anyone have anything?', because we have four boys. By the time she arrived, we had floral bedding, My Little Pony teddies, pyjamas, toothbrushes and clothes. Her room was ready and the experience made us realize that having that community of foster carers around us was such a blessing."
Esyllt added: "I have never felt alone in Fostering. Someone is always there for you."
To watch the full story: Foster Wales | Fostering Communities | Bala North Wales – YouTube