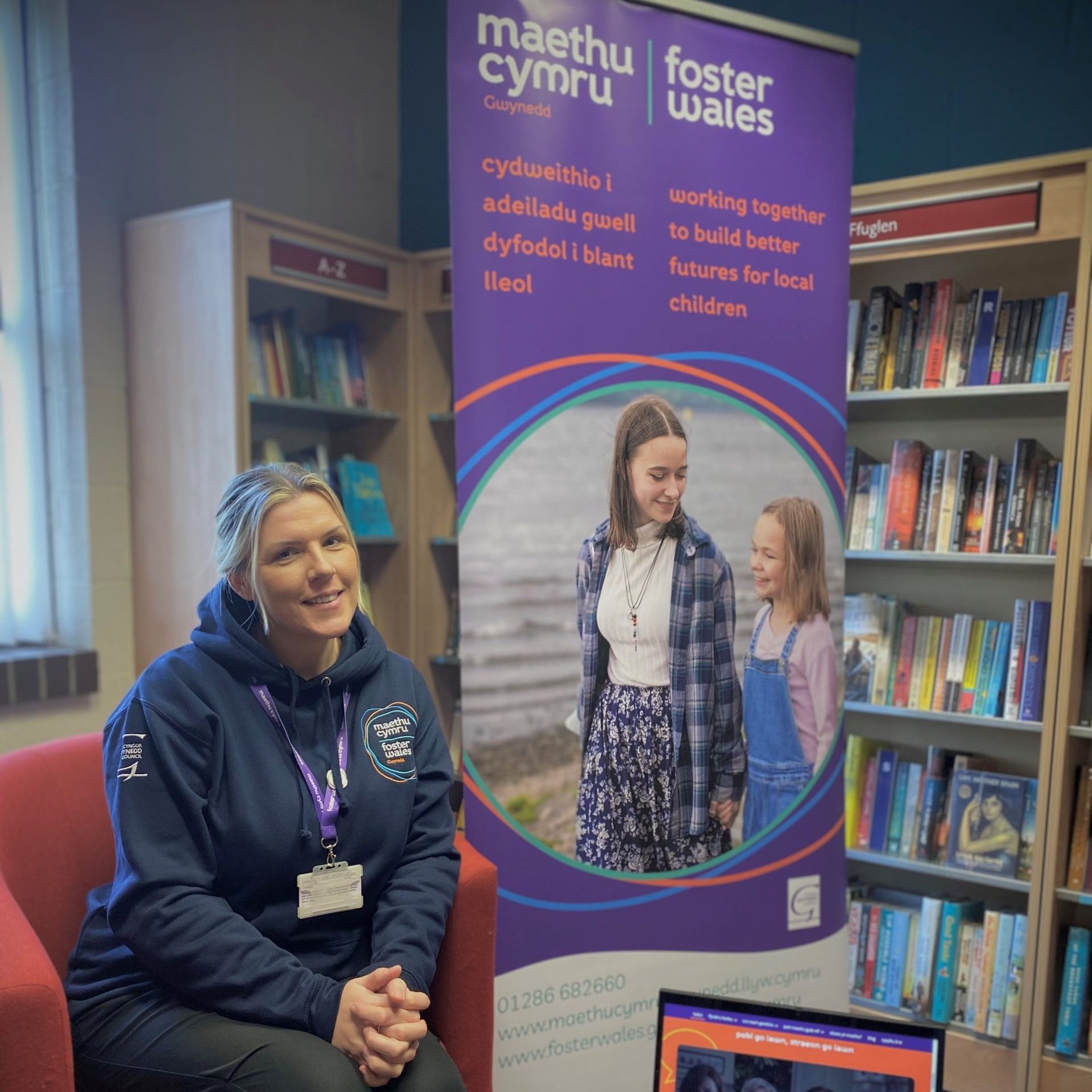 Have you been considering fostering children? Not sure where to start?
We introduce Lisa Thompson, Key Worker and Recruitment Officer for Maethu Cymru Gwynedd and the first point of contact for potential foster carers at the start of their fostering journey.
Since when have you worked in fostering?
I have been working for Maethu Cymru Gwynedd, the local authority's fostering service, since December 2020.
Before that, I was a Social Worker in the Gwynedd Children's team for 12 years, working very closely with the Gwynedd Fostering team and Cyngor Gwynedd's Children and Family Support Department.
What do you enjoy most about the work?
My role means being part of a close-knit and very special fostering community, which works together to build a better future for local children.
The work I do on the recruitment side allows me to be creative – in our messages and campaigns, on our social media (remember to follow us!), and out in the community.
It's about thinking of interesting, fun and creative ways to raise awareness about fostering and to attract people to find out more about being foster carers with the local authority. It's about being 'real' – working closely with our amazing foster carers to share their fostering stories and experiences to inspire others to consider becoming foster carers.
What is the biggest challenge?
The need to recruit more foster carers to respond to the need for foster care for local children and young people.
We are looking for more foster carers of all types, and of all ages, to offer a home and care to children and young people in Gwynedd, and to ensure that we have enough foster carers for the future. The need for foster carers is increasing because, unfortunately, the numbers of children who need care is also increasing.
What kind of people can be foster carers?
Here in Gwynedd, we set out to find the right foster family for each child who needs care – and no two families are the same. We are looking for kind and caring foster carers who can offer a child stability and security (and a spare bedroom!). People who can open their homes and their hearts to local children and young people, and offer a loving and safe place, full of fun and opportunities.
Is training available for prospective foster carers and support afterwards for foster carers?
All foster carers have professional support and a dedicated social worker who is always there to support them. Usually, it is the social worker who completes the assessment to be a foster carer who continues to support them beyond the assessment as the relationship and support has already been established.
We provide all the necessary equipment and training to enable our new foster carers to start their fostering journey. We also provide an annual package of training, with a wide selection of relevant courses to support our foster carers to develop their skills in all aspects of fostering and raising children.
How does the journey to becoming a foster carer begin? Where to start?
Fostering starts with an informal, no commitment conversation with me. Pick up the phone or send a message through our enquiry form on our website, and I will get in touch to arrange a telephone conversation, at a time that suits you, and send you an information pack.
If you decide to continue to know more about being a foster carer after our initial conversation, I will then arrange a visit to your home to get to know you, to explain the fostering process in more detail and to see how fostering could be part of your life.